MERGE4 Releases New Line of Heather Socks
Heather is a color, but it's also a texture. In the world of fabrics, heather is an alchemy of interwoven yarns of mixed colors producing flecks of an alternate color. Heather is most often used to mix multiple shades of grey, or grey with another color to produce a muted shade (like heather green), but any two colors can be mixed, including bright colors. Heather yarn is more expensive than less complicated yarns, but that soft heather texture feels as good as it looks.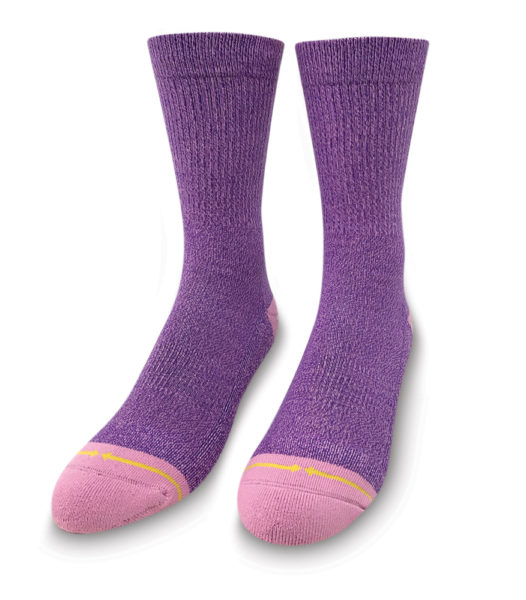 Going back to essentials: MERGE4 is proud to announce a new line of heather socks that feel as good as they look.  The texture is grainy, but soft and warm and your feet will love that feel.
While MERGE4 is in the business of producing warm, comfortable, durable socks decorated with action photos and graphics from the worlds of surfing, skateboarding, snowboarding and music and art – these heather socks come in colors: variations on heather violet, heather navy, heather purple, heather orange and heather olive. The colors are warm and pleasing – so is the feel.
MERGE4 founder Cindi Ferreira-Busenhart said:  "While we love working with our artist collaborators to produce graphic socks, MERGE4 wanted to produce a really good, ground-level sock with a great look and feel. The heather socks are coming out just in time for winter, and the holidays. What better stocking stuffer than…. stockings?"
For more information, contact MERGE4 at info@MERGE4.com
---